Saturday, January 27th, 2024
Ahoy, me hearties! Prepare to be swept away on a night of swashbuckling excitement and charitable giving at the Gasparilla on the Gulf Gala, organized by Random Acts of Flowers Tampa Bay. Set amidst a sea of enchantment and camaraderie, this extraordinary event promises an evening of merriment and philanthropy, where pirates of all ages unite for a common cause.
Unleash Your Inner Buccaneer
Don your finest pirate attire, polish your cutlass, and join us for a night of high-seas revelry! As the sun sets, our enchanting venue, Fenway Hotel, transforms into a pirate's haven, complete with ship decor, treasure chests, and a captivating ambiance that will transport you to the Golden Age of Piracy. Get ready to immerse yourself in a world of adventure, where charity reigns supreme.
Witness the World's Shortest Golf Cart Parade
As a special highlight of Gasparilla on the Gulf, prepare to witness a spectacle like no other—the World's Shortest Golf Cart Parade! Picture this: a fleet of whimsically decorated golf carts, transformed into miniature pirate ships, parading in a swift and spirited procession.
Savor a Feast Fit for Pirates
Feast upon a delectable spread fit for the most ravenous of pirates. Our culinary wizards have prepared a feast that will tantalize your taste buds and satisfy your hunger.
Raise Your Goblets for a Toast
Raise your goblets high, me hearties, for a night of camaraderie and celebration! As the moon shines upon us, join fellow pirates and esteemed guests in a toast to our shared commitment to philanthropy. Let the clinking of glasses echo the spirit of unity and generosity that defines this extraordinary evening. Together, we shall create a tide of change that will ripple far beyond the gala itself.
A Night of Entertainment and Merriment
Prepare to be dazzled by captivating entertainment befitting the most legendary of pirates.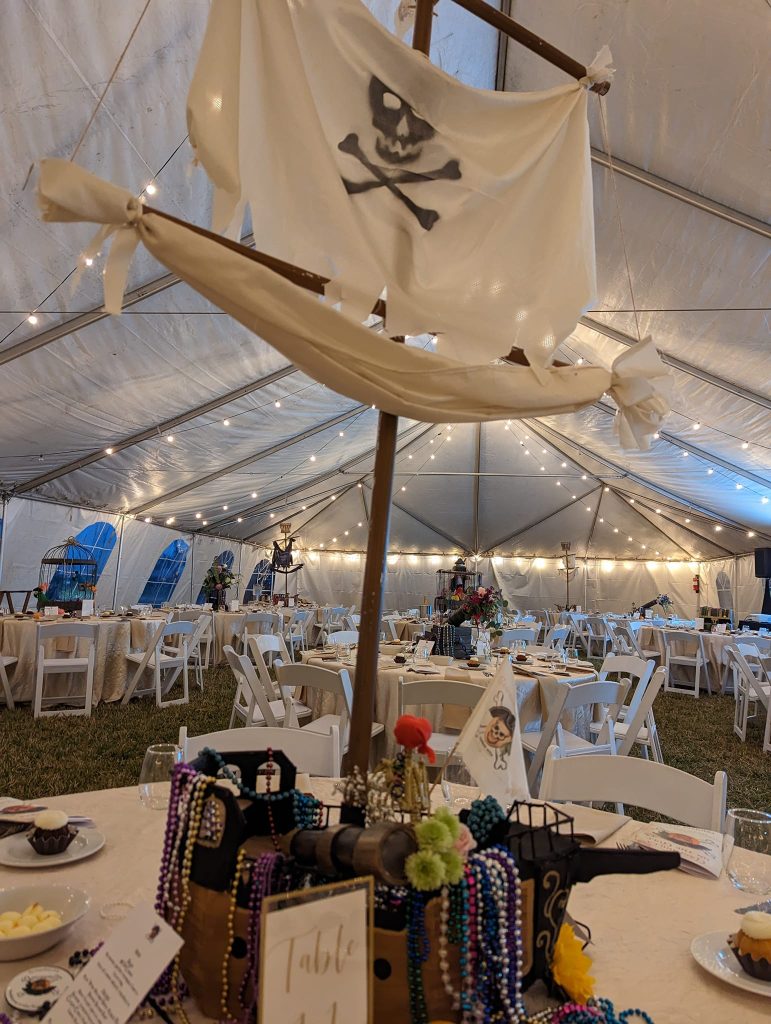 Want to support Random Acts of Flowers?
Click the "Donate Now" button.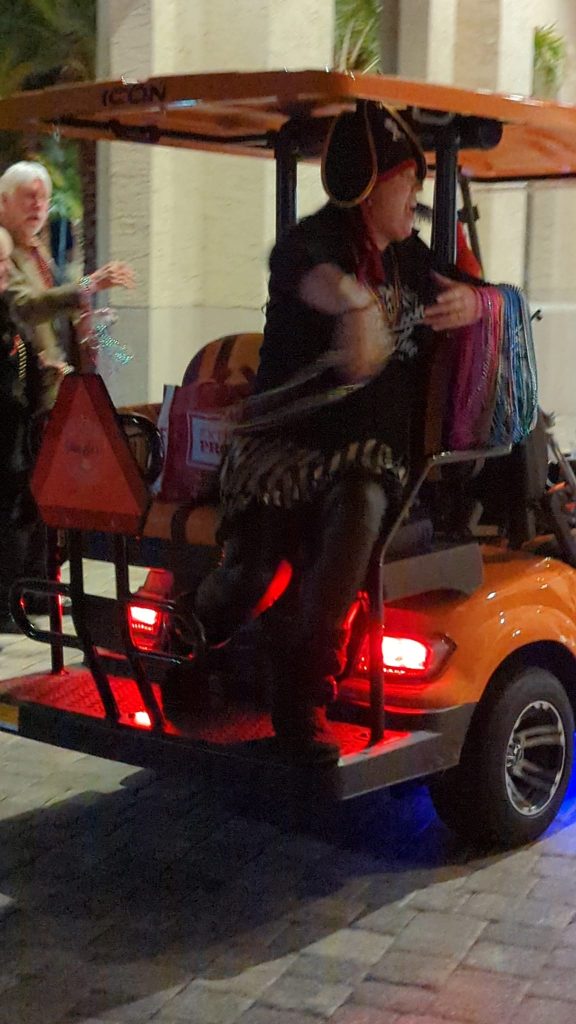 Join Us at the Gasparilla on the Gulf Gala
Don't miss this unparalleled opportunity to be part of an unforgettable evening that blends philanthropy, adventure, and the spirit of piracy. Gasparilla on the Gulf Gala will set sail on at Saturday, January 27th .
Yo ho, yo ho! The pirates life awaits you.
Sponsorships
A BIG THANK YOU to all our sponsors and supporters! Call us NOW for sponsorship opportunities!
727-754-7974
Past Photos – Yo Ho Ho!